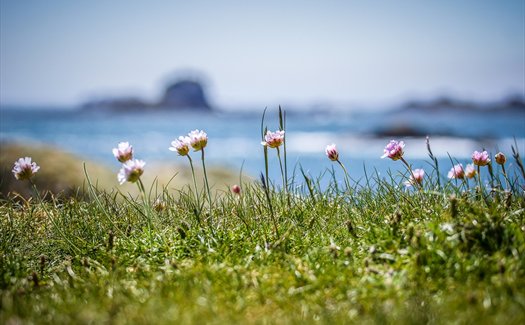 Keeping Scilly Special
Exceptional scenery, rich wildlife and nationally important historic sites combine to make Scilly one of England's finest landscapes.
If you are visiting the Islands, whether it is for a short or a long stay, please take a look at the AONB Partnership's tips on how to help keep Scilly special.
We can all help, just a little.
Reduce, Reuse and Recycle
Here's what they call the hierarchy: to start with, try and use less. If you have to use it then please reuse it and when there is no more use for it recycle it where you can.
Bags
Avoid plastic bags where you can. You will have heard this already, no doubt, but in a place as amazing as this, the obvious blight of the carrier bag is even more of an eyesore than usual and can have devastating impacts on the flora and fauna. The AONB sell Jute bags which you can reuse time and time again.
Get out there
Scilly is best appreciated on foot or by bike. The AONB Unit has produced a series of Island walk leaflets which are available from the Tourist Information Centre and other retail outlets on the Islands.
Keep it Local
The Islands are a treasure trove of small, independently run stores. Spending money on the Islands keeps money here and stops it escaping to the Mainland. Take advantage of the fantastic local produce sold at road-side stalls, you can't beat the taste!
Power Down
Scilly's dark night skies are rare these days, that's why you can see so many stars. Please remember to turn lights off and other appliances when they are not in use this will help save carbon emissions too.
Water
Water is precious on Scilly so please give a second thought to how much water you need to use. Help the hotels and guesthouses your staying in by following their in-house schemes to save water.
Need vs. Want
Whilst you have the time on holiday to reflect on things consider what your needs and wants are. Every excess item you consume brings an added cost to the environment, which in Scilly is our biggest asset and the reason most people visit.
Be Supportive
Help keep Scilly beautiful by putting rubbish you find in bins, join the Isles of Scilly Wildlife Trust and support their stewardship of the Islands you can even join in with advertised AONB Beach Cleans.
But remember….
'Take nothing but pictures, leave nothing but footprints and kill nothing but time'