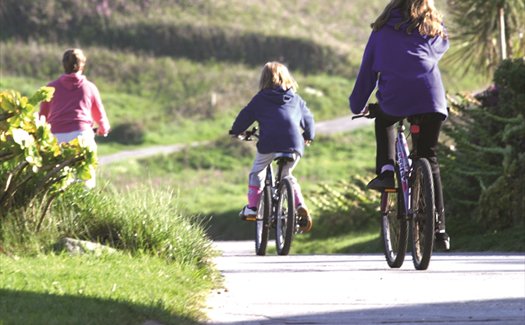 Bike Hire
Cycling
A brilliant way to explore the islands. Cycle hire is available on St. Mary's and Tresco, with a range of cycle equipment suitable for all ages. Alternatively you can always bring your bikes with you. The range of roads and paths take you through an ever-changing landscape and our highest point above sea-level is 154ft so there are no big hills!
St. Mary's Bike Hire www.stmarysbikehire.co.uk
Tresco Estate www.tresco.co.uk/accommodation/cottages/information/bicycle_hire.aspx
Number of items:
Number of items: 1
St. Mary's bike hire. The perfect way to see this beautiful island is on two wheels.