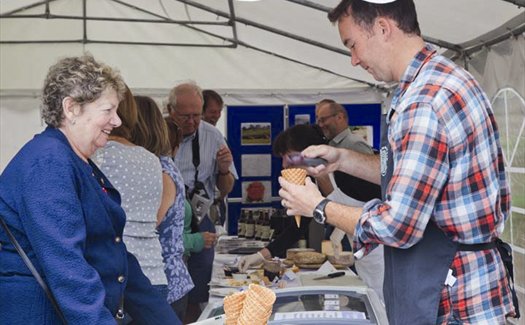 Tresco and Bryher Food and Drink Festival
The two-day event will take place across both islands on 13th - 14th September and will celebrate the islands' finest chefs, producers and culinary delights.
As well as a number of local island producers parading their wares there will be the opportunity for guests to roll up their sleeves, don an apron, and take part in a series of small workshops on Tresco throughout autumn.
Tresco will launch the festival's foodie fun on Saturday 13th September. A number of Scilly island friends have been invited over to tempt visitors with their gourmet delights.
Guests will be able to eat and drink their way through Bryher crab and lobster, taste refreshing local ales and enjoy St Martin's wine. Troytown Dairy will also be serving up its superb St Agnes ice cream – a must-try treat when heaped with a hearty dollop of the island's clotted cream on top.
On Sunday 14th, Bryher will host its own gourmet extravaganza as part of the two-day festival. The island's community centre will host the perfect Bryher brunch with Issy and Gareth Tibbs, owners of Samson Hill B&B, selling fresh baked croissants, pain au chocolat and savoury scones. Hell Bay chef Richard Kearsley will also be cooking up superb culinary demonstrations throughout the day.
Visitors will also be able to feast their way around freshly-baked island goodies including traditional Scillonian tattie cake from Bryher Shop's Zoe Dan, Veronica Farm Fudge and homemade soups and gourmet sandwiches from Fraggle Rock.
For full details please click here