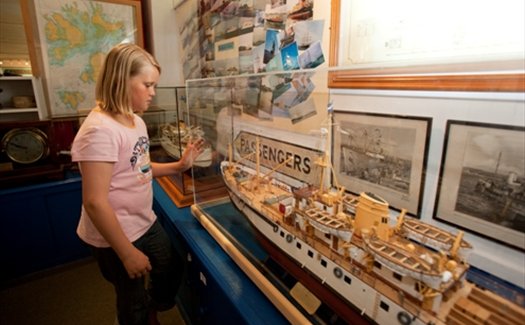 Museum
A treasure trove of island heritage.
Indoor Activities
With such exceptional outdoor scenery you'd imagine we'd forever be outside, however there are plenty of things to do indoors on Scilly for all ages if we can pull you away from the beach.
Here are a few ideas of things to do indoors on Scilly...
Take a trip to Phoenix Craft Studios. Suitable for all ages. Roll your sleeves up at a craft class. Try all sorts from stained glass painting to jewellery making.
Look for the bouquet in a wine tasting on St. Martins at the Vineyard.
Enjoy the galleries and potteries of Scilly. There are many from which to choose such as www.glandoregallery.co.uk.
Have a swim at the Normandy Swimming Pool or head for the Sports Hall & Gym on St Mary's. There are plenty of swimming sessions for all ages, and the Sports Hall can be hired with use of all its great facilities. The gym is open to non-members. Check in advance at www.activescilly.co.uk.
Head to Kings of the Castle in Old Town. Brand new indoor soft play area suitable for children up to about 10 years old (4'9" tall). Mums and Dads can relax and chat over a coffee and a 'Becky's Scilly Cake' whilst the children have a ball! www.facebook.com/kingsotcastle
Step inside the museum, a treasure trove of island history, culture and heritage.
Relax with a good book in the new Library at Porthcressa.
There are community centres on all the islands with a raft of sporting and play facilities (e.g. table tennis and badminton). Best to ask your accommodation provider or contact the Council's One Stop Shop at the Town Hall.
Head for the shops in Hugh Town. There are lovely souvenir shops as well as a range of great local clothes shops such as The Foredeck, 49 Degrees (www.49degrees.co.uk) and The Sandpiper. Hugh Town retains its traditional high street feel with a post office, butcher, baker, wine-merchant, harware store and a deli, as well as C J Mumford, the islands' newsagent since 1904.
Highlights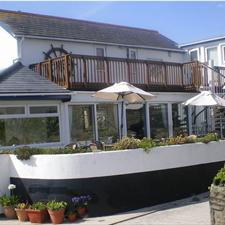 The Wheelhouse is a family-run beachside guest house with a friendly and relaxed atmosphere, offering bed and breakfast accommodation. We are in the...