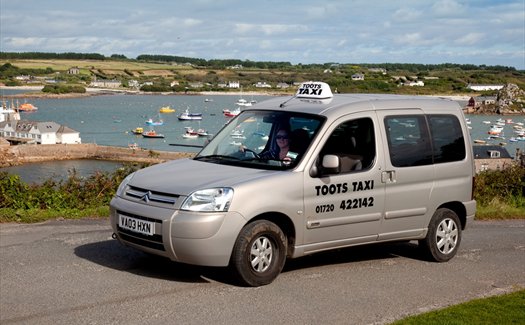 Airport Transfer
Each and every scheduled flight that lands at the Isles of Scilly Airport is met by an airport shuttle bus.
Our friendly drivers will take you and your luggage to wherever you wish to go to on St. Mary's, including to your accommodation or to the quayside for any onward boat connection to the off-islands.
A small charge is made for this service, and it is an excellent way to familiarise yourself with St. Mary's on your arrival. Luke, Greg, Andy and Michel will point out key services and if you wish, they will also arrange a pick-up to for your return travel to the airport.
For guests staying on Tresco who booked through Tresco Estate the airport to quay transfer is pre-arranged.
Alternatively, you can pre-book taxis to meet you from your flight for your onward travel.
Dial-a-Doux - 01720 421011 / 07799 242220
DJ Cabs - 01720 423775 / www.djcabs.co.uk
Toots Taxi - 01720 422142 / 07570 624669